I have enjoyed painting and glazing my ceramic pieces so much over the years, that I've decided to share this opportunity with my customers and friends.  So several months ago I began adding a small number of listings in my Etsy shop for unfinished ceramics.
The first piece I listed was a nativity set.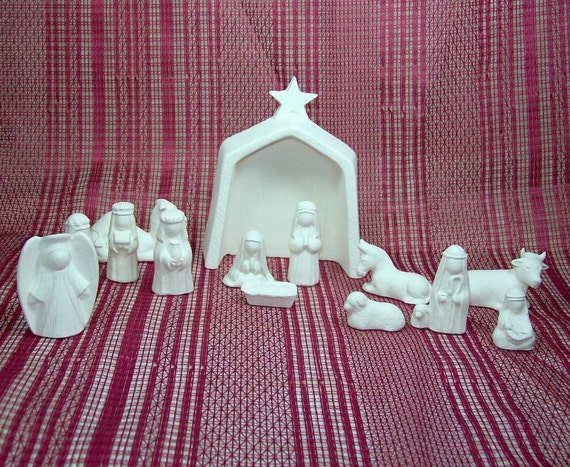 I was fortunate to sell this one around Christmas.
Since then I've listed several more unfinished ceramic items.  One of my favorite listings is for these little unicorns.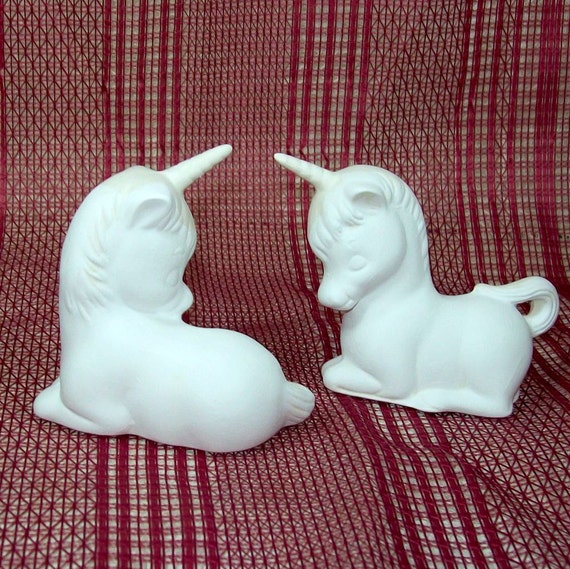 Unpainted Ceramic Unicorns
I have several other listings for unpainted ceramic bisque in my shop.  Check on Etsy at
www.JillsTreasureChest.Etsy.com for more ready to paint ceramics!