It's amazing what treasures you find when you go through crates.  I've had this piece for several years and always intended to list it during the Easter season.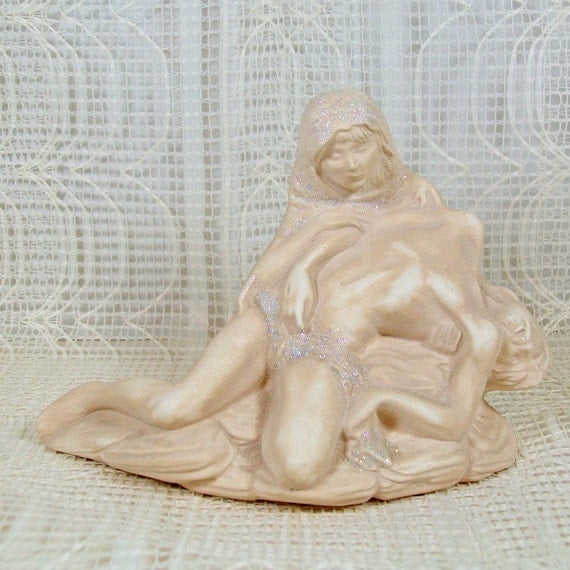 As you can see, it depicts the figures of Mary and Jesus following the Crucifixion.  It is a slip cast piece, and is finished simply with an ecru color wash and glitter highlights.  I really love the simplicity of this piece and especially the reminder of the sacrifice made for us by Jesus.
Blessings and Peace.
Jill