AEbbeson is owned and operated by Amy Ebbeson in Wocester, Massachusetts. Her jewelry embraces the inner goddess, Buddhist or pagan sensibilities with bold colors, large stones, and a mixture of beads from cultures that wouldn't necessarily be found together. She states she uses numerology, astrology, and the Law of Attraction in creating her jewelry.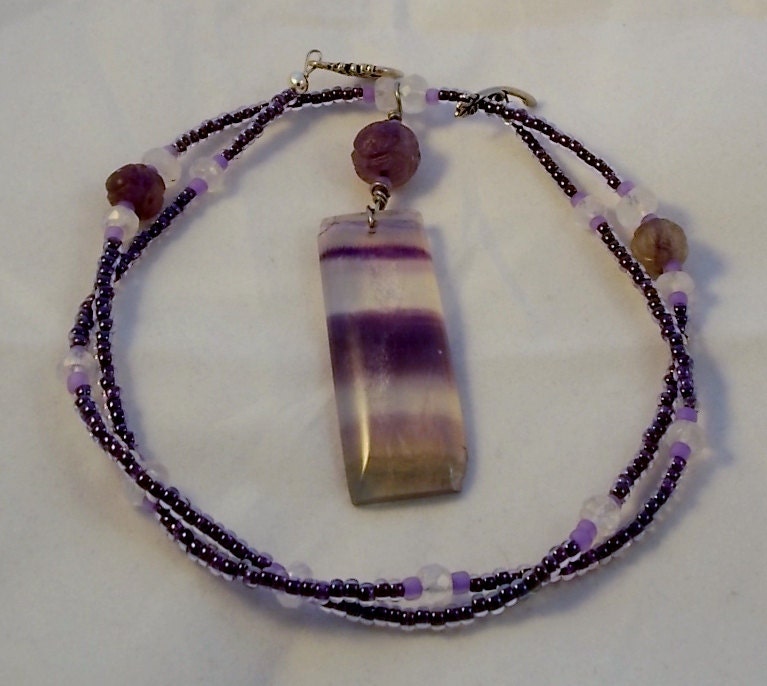 This piece is reserved for someone, but since we know I am very attracted to purple, I had to show it. It is called Clarity and features fluorite and amethyst.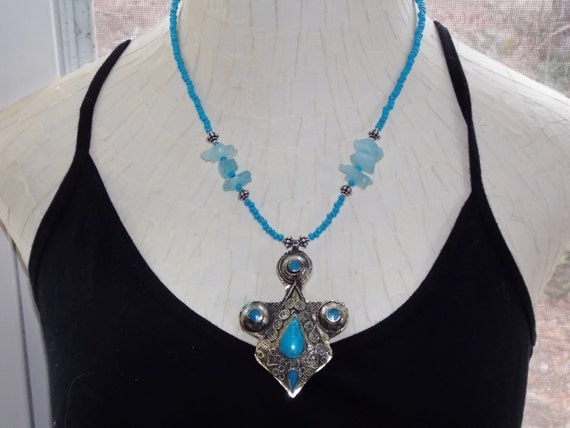 This necklace is called Isis- Bold Goddess Queen It was created from silver and turquoise with aquamarine accents.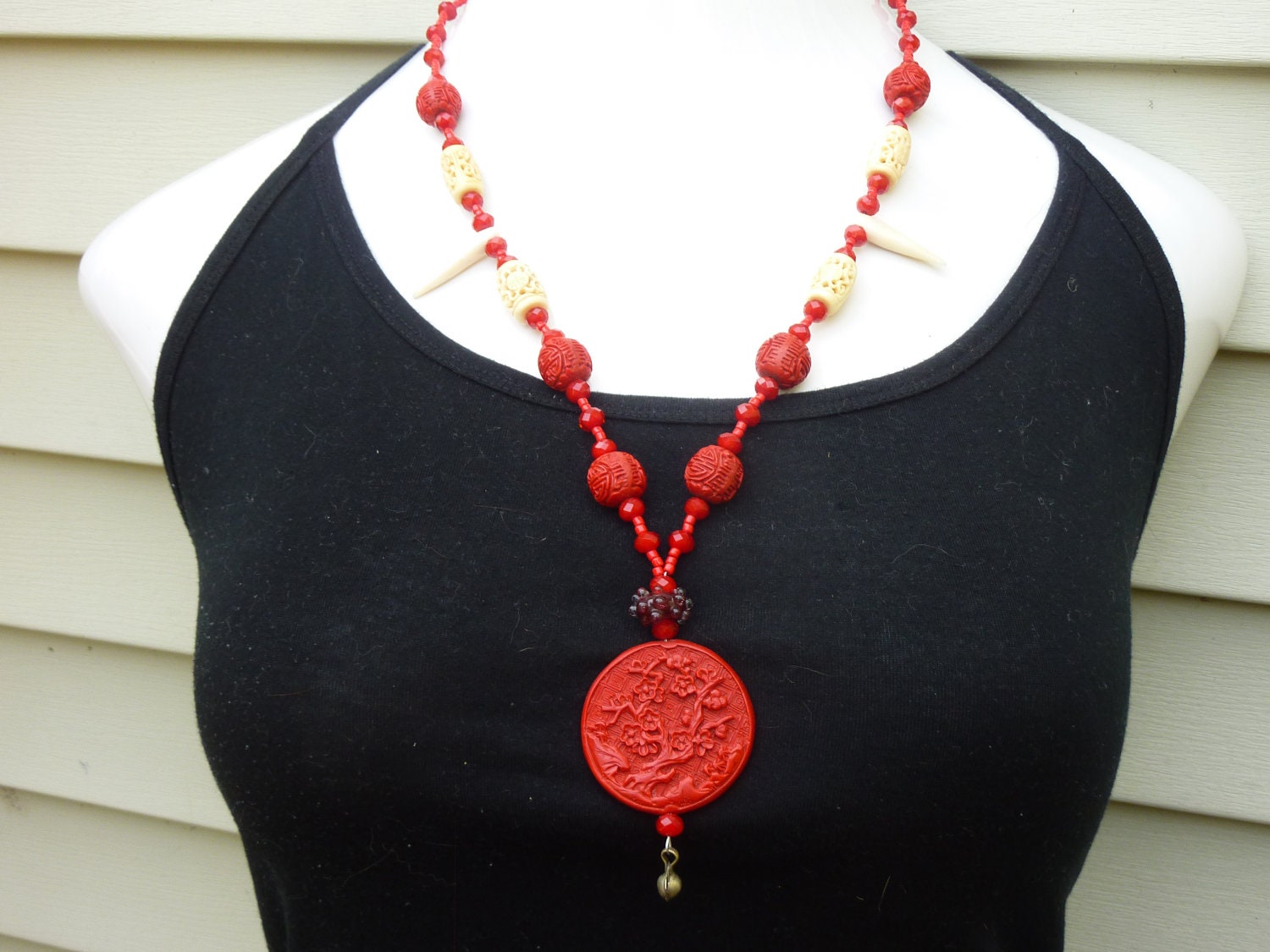 This cinnabar and bone necklace also has lamworked beads, created by Amy. Red and white symbolize purity and cleansing in the Buddhist culture, according to Amy.
Stop by AEbbeson for more bold and unusual jewelry! There is sure to be something special there.