One of our recent featured members of the week is TrampLee, creator of Tramp Lee Bags. She has a big variety of hobo bags, clutches, and infinity scarves.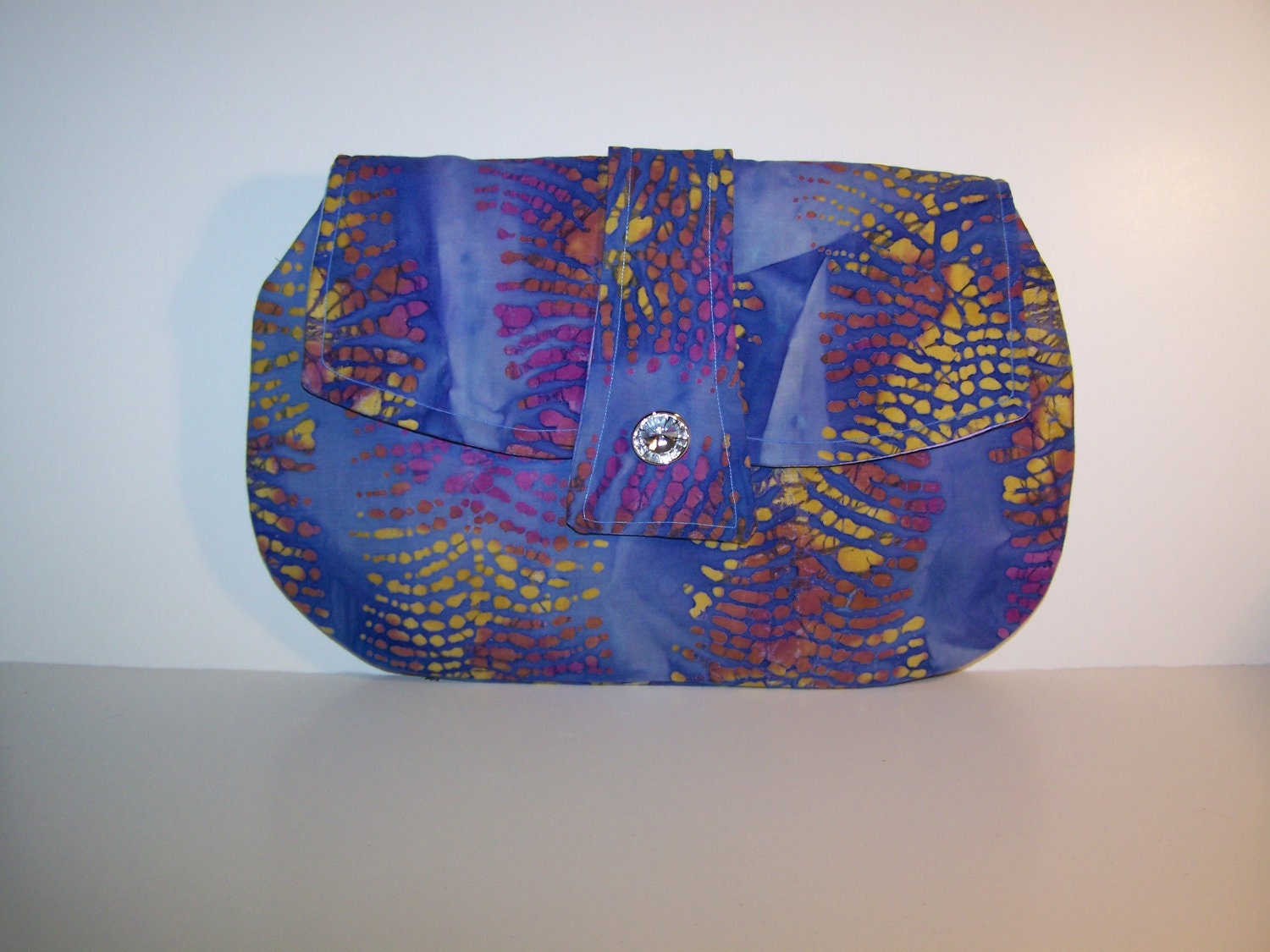 Since we know I love purples and blues, let me show you this great clutch. It is blue and purple tie dye. It is 7 x 12 inches and has a back handle to make it easier to carry.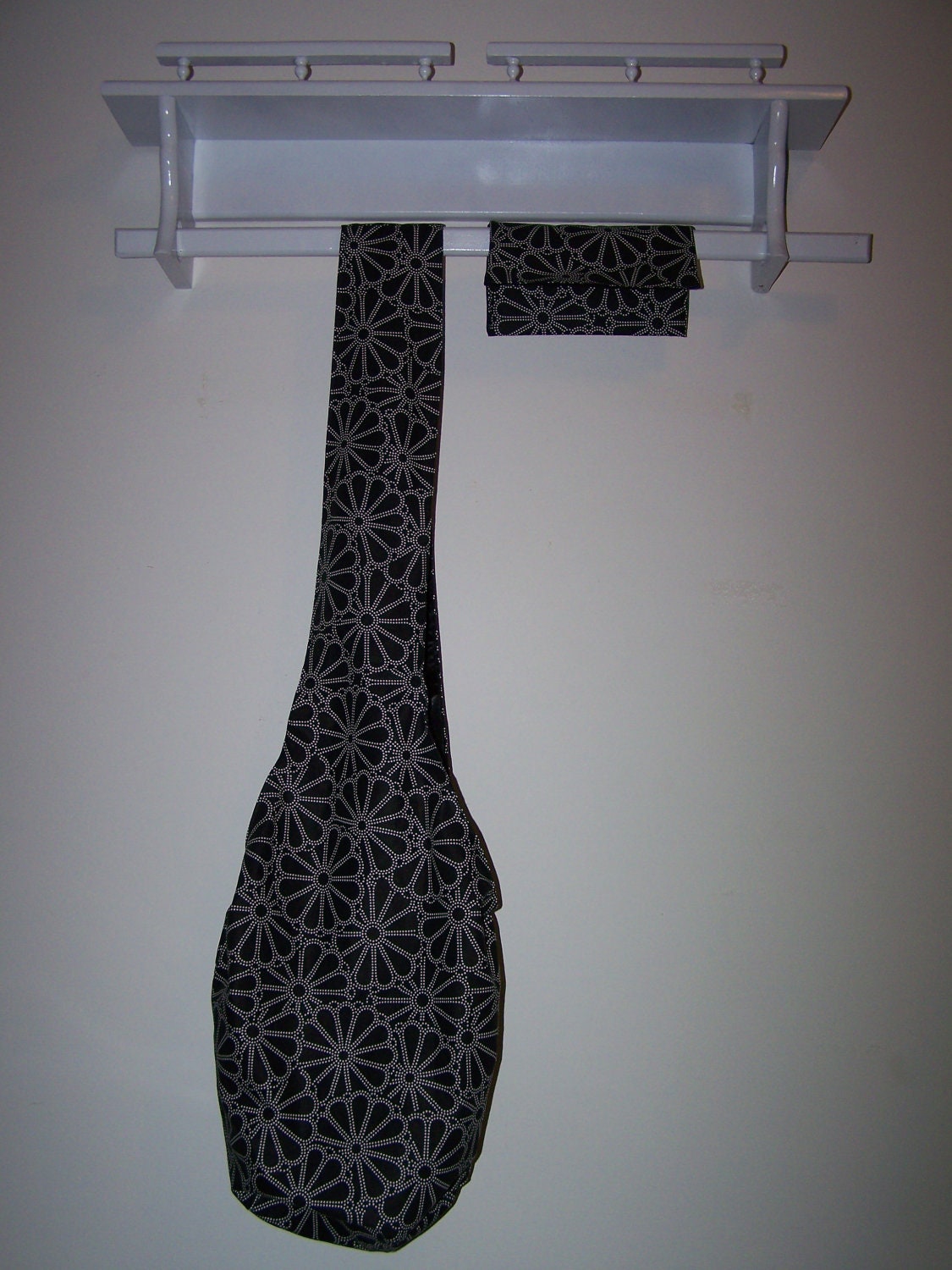 These hobos have a matching wallet! And they are designed to be comfortably carried by plus size women!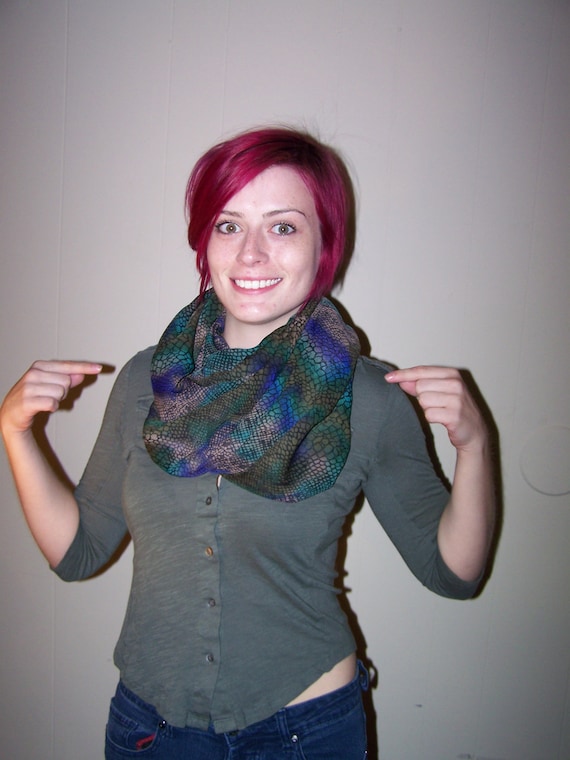 Tramp Lee also features these lovely infinity scarves! This one is in blue, green, purple, and tan, which makes it quite versatile.
Visit TrampLee for gorgeous fashion accessories!!!