Vanessa Williams, owner of VanWoman, describes herself as an artist, jeweler, and teacher working from home. She designs and manufactures her creations using traditional silver and goldsmithing techniques. He pieces are unique and filled with energy.
I've really been attracted to trees lately, and I love this Small Bonsai Tree Wall Sculpture.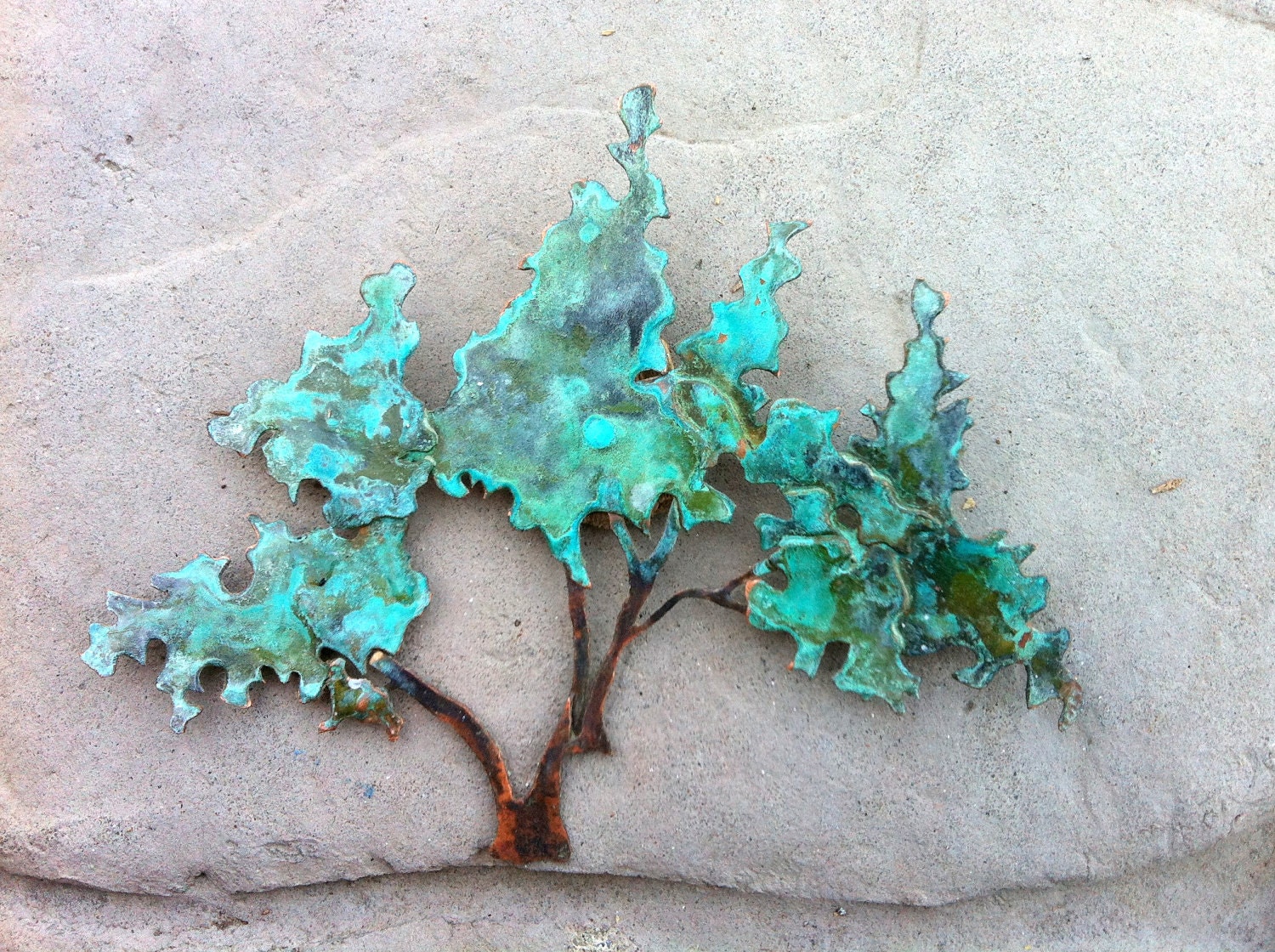 It is made from multiple layers of copper, cut and soldered to Vanessa's specifications. It would be perfect for that hard to decorate space in your home.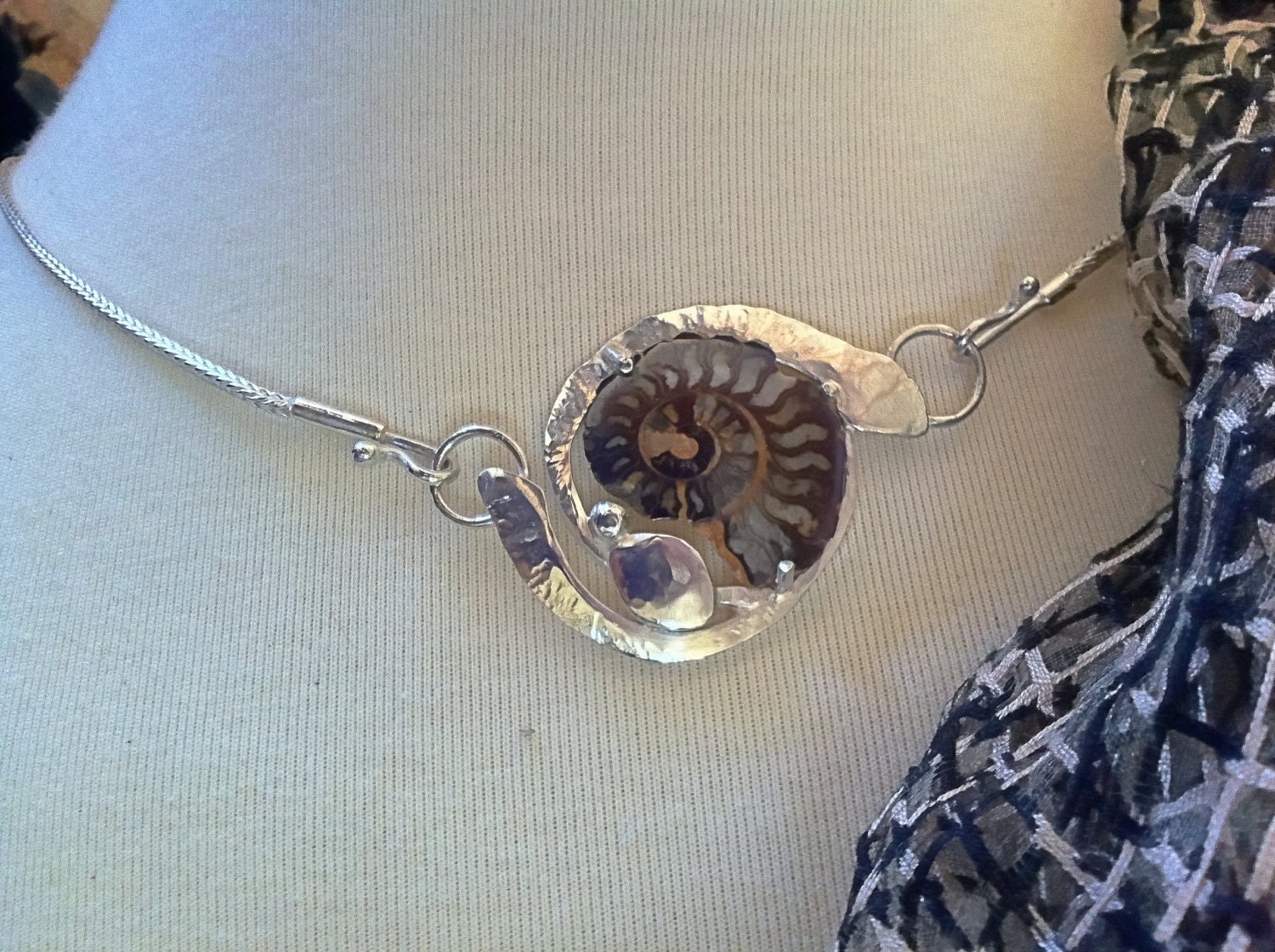 Vanessa calls this necklace "Ancient Divinity." It was created from hand forged sterling silver with an Ammonite set inside.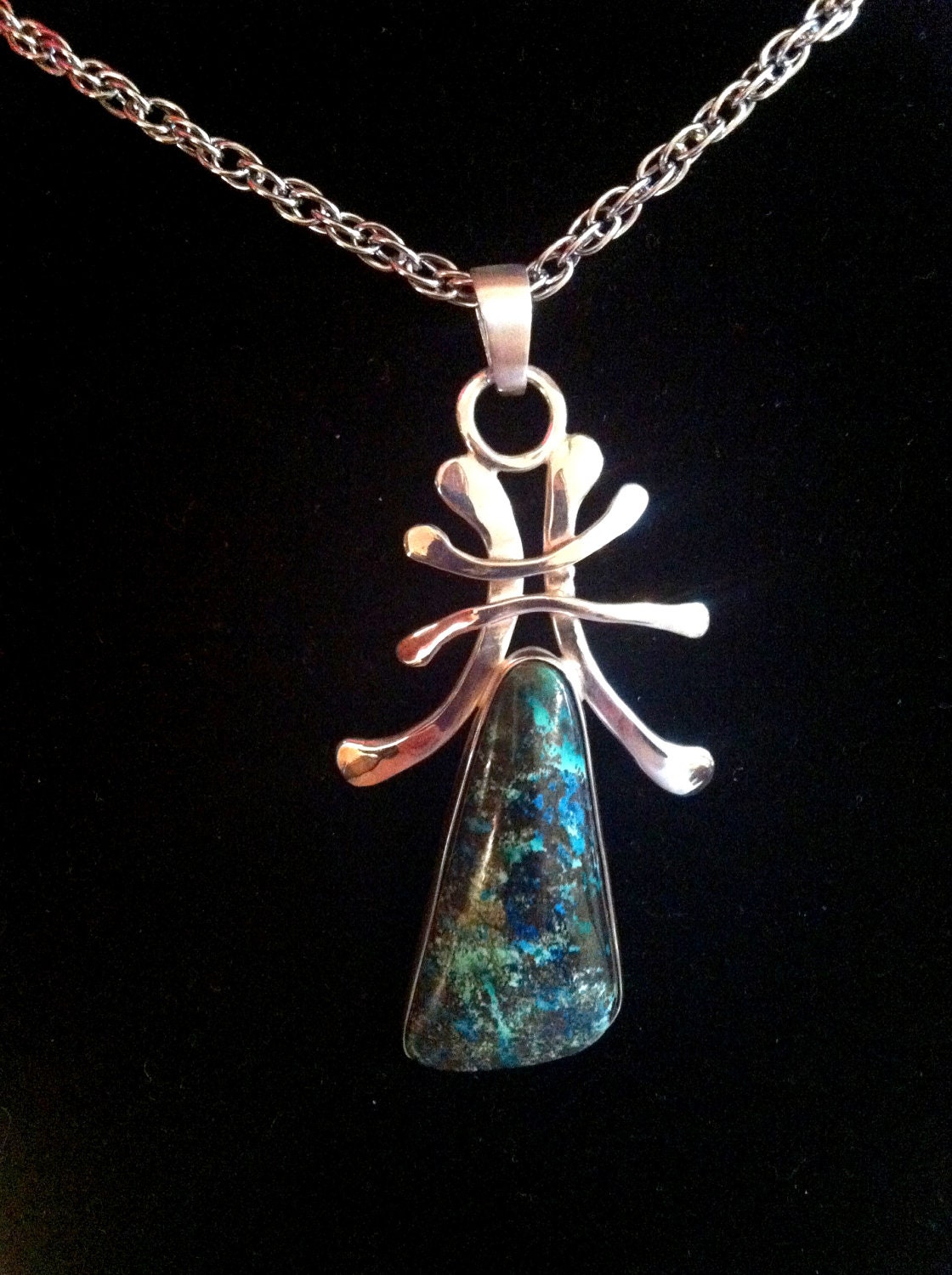 This Kenji Pendant was created from sterling silver and a chrysocolla stone. The design was inspired by Asian calligraphic forms called "Kenji".
Visiting VanWoman's shop is an interesting and educational experience. Vanessa shares the inspiration for her pieces as well as the painstaking care she takes in creating her one of a kind jewelry and art.