Maureen Carrigan paints wonderful "Foodie" paintings that are so realistic I want to reach out and grab one of the peppers.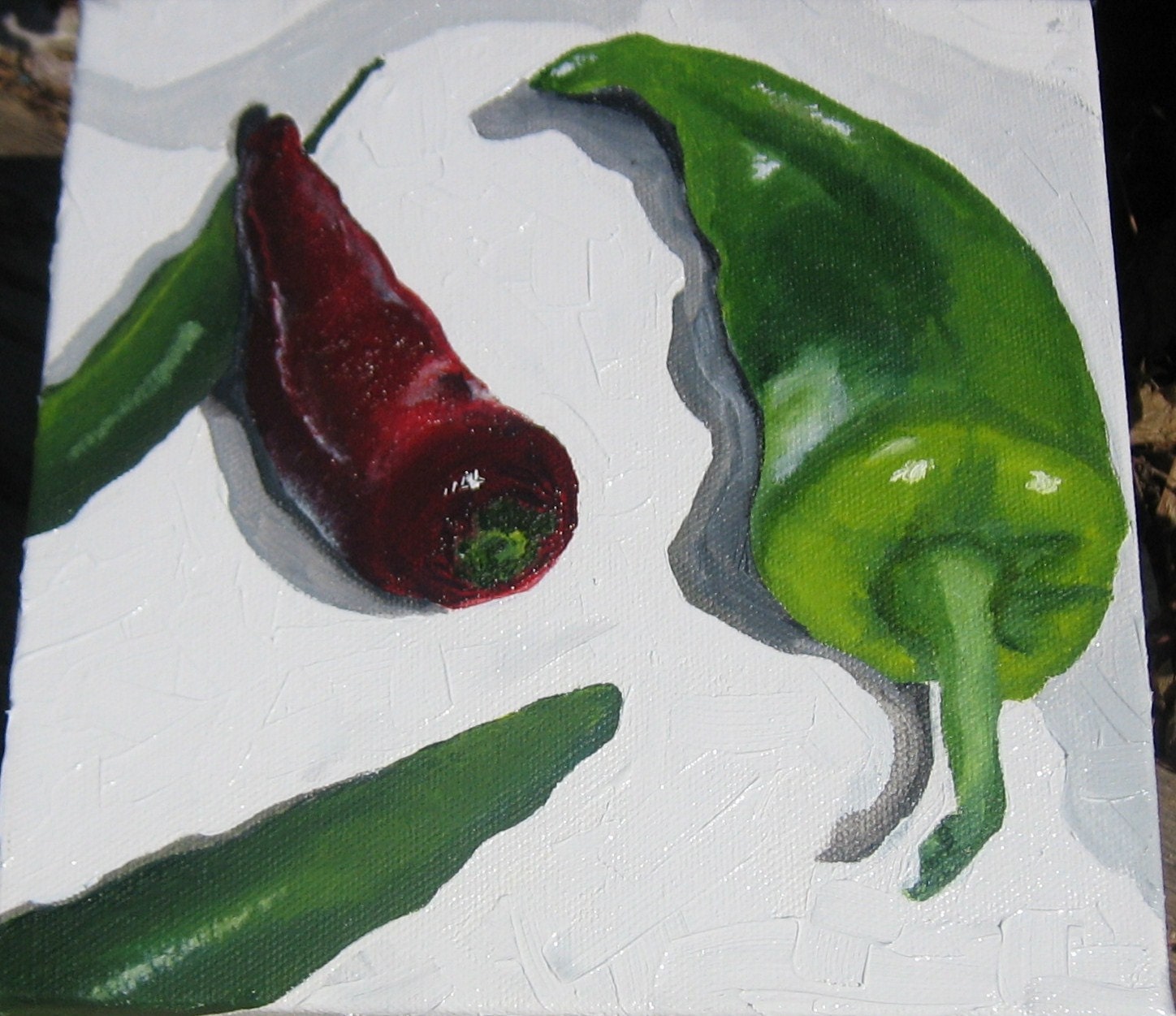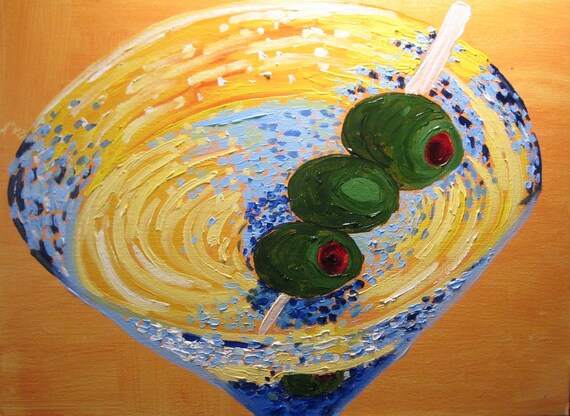 This abstract martini painting is amazing.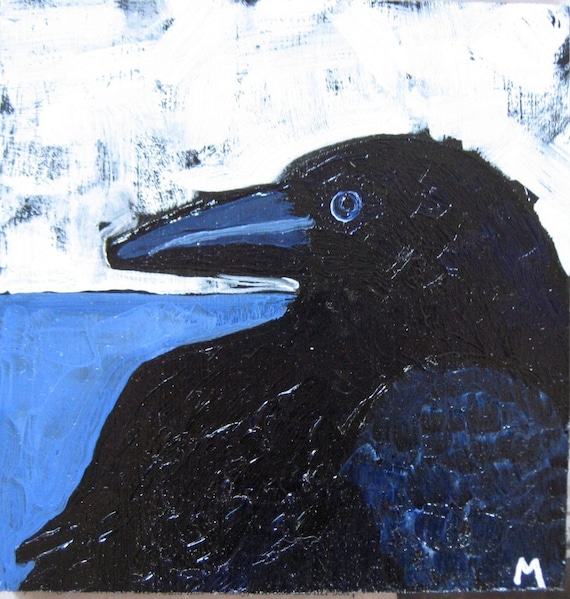 Mr. Crow is a 6 x 6 inch original painting. He looks like he has a secret to me!
Stop by MaureenCarrigan's shop to see her fine oil paints and prints!