Sally-Ann Livingston is the owner of the Etsy shop The Navigatrix. She features upcycled steampunk fashion, jewelry and accessories with a Victorian influence.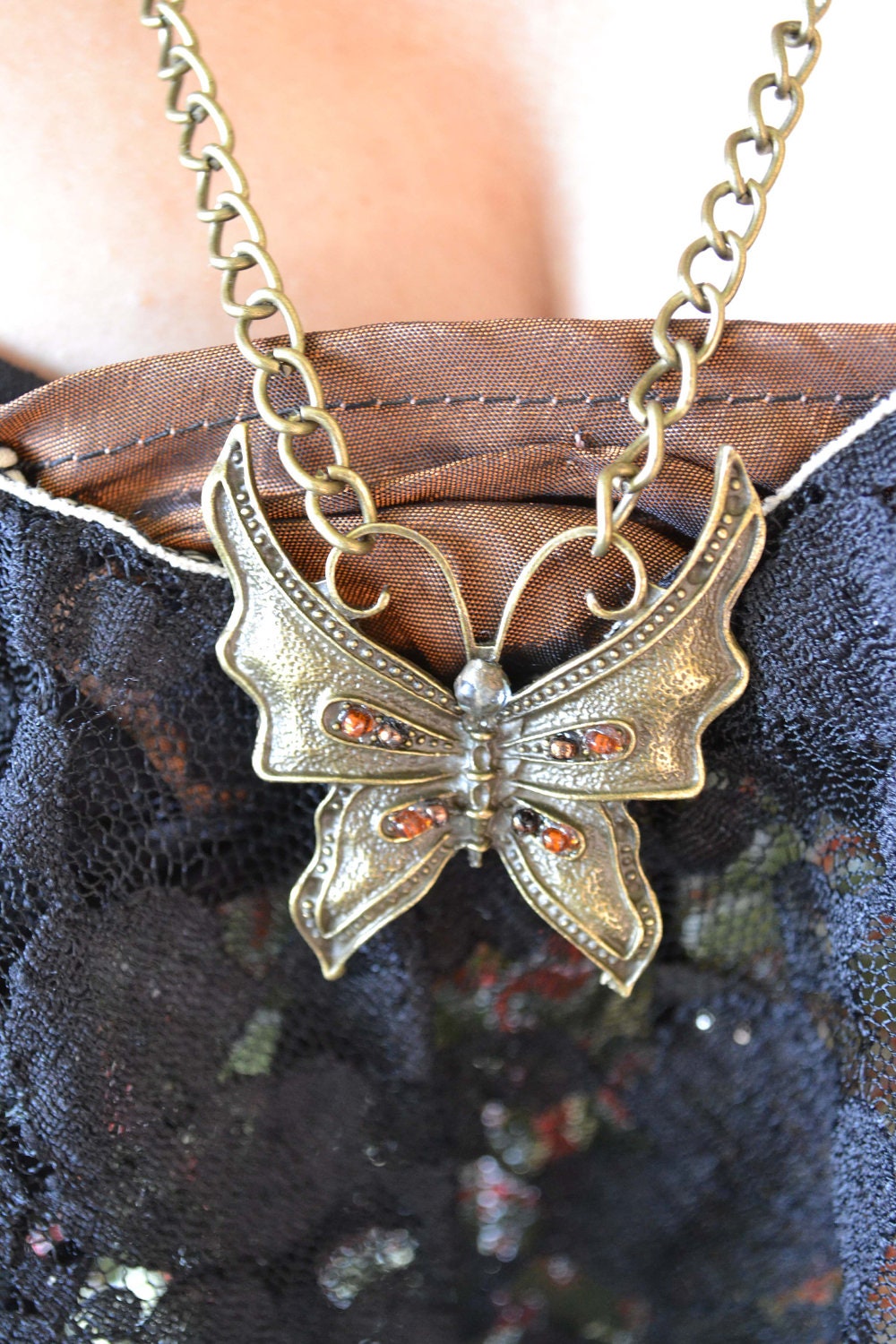 This butterfly pendant is just one of my favorite items in this shop. I love the idea of transformation that accompanies the image of the butterfly.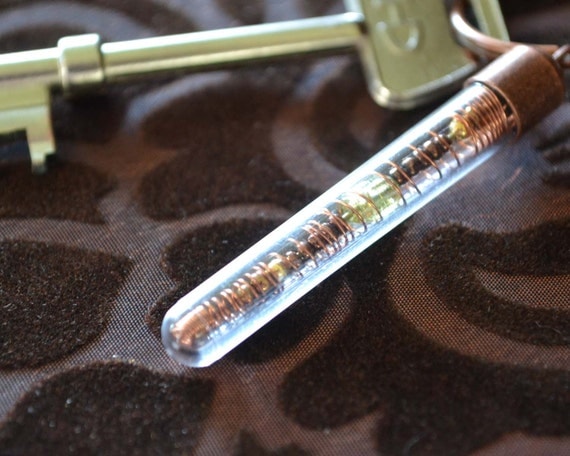 I thought this key ring was interesting and unique!
The Navigatrix has named this keyring "Scientifica 3".
And since I love purple and lavender, I'll show these earrings too.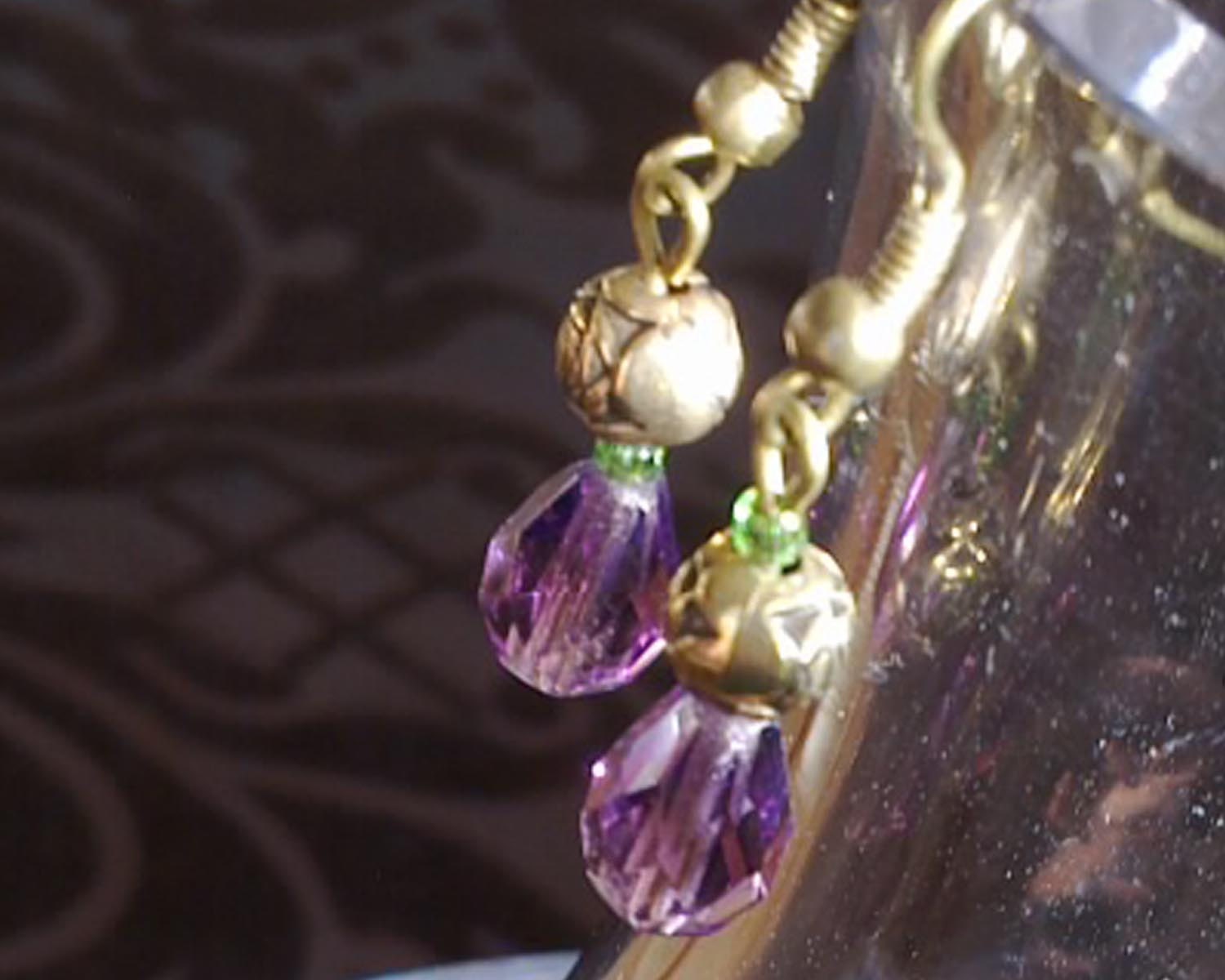 These are titled "Steel Rose Amethyst-Purple."
Stop by TheNavigatrix to find one of a kind steam punk fashion!