Paula Dee is the owner of TheJeweledCrown on Etsy. She creates elegant and functional head pieces, sashes, and bouquets.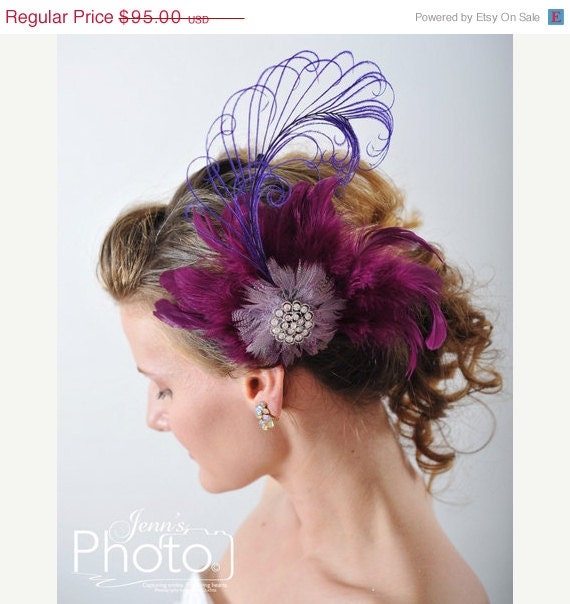 Since we know I love purple, I'll start with the purple feathered fascinator.
I can just imagine how gorgeous this piece would be with a formal hair style. It is so elegant, but also fun. Paula also donates a portion of her profits to Lupus.org for research.
This bridal party hair accessory features turquoise rosettes on a headband.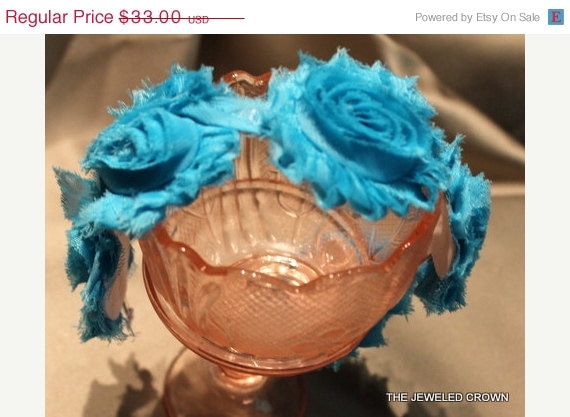 This piece is done in a shabby chic style.
This exquisite bridal sash will make any wedding dress even more gorgeous. It features Swarovski crystals on a light ivory ribbon.
Paula even has her prices reduced for a limited time in honor of her anniversary!!.
Stop by TheJeweledCrown for your bridal needs.