Last week's featured member of the LOA team is Jossiani, owner of ArtinSilk. She creates hand painted and dyed shawls, clothing, wraps, and more since she lived in Paris, France. She now creates her beautiful pieces in Southern California, using the beach and ocean for inspiration.
Since we know I love purple and lavenders, we'll start with this wrap first.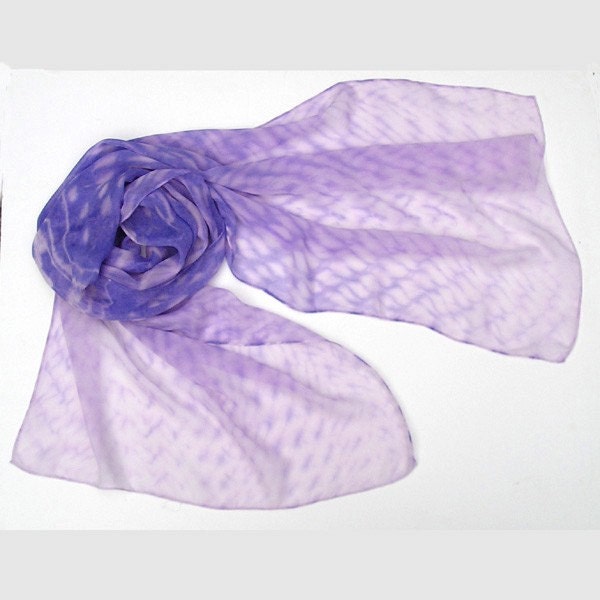 This lovely shawl is created from mulberry silk chiffon. I love it, especially looking at how it flows around the models in the other photos!
This next scarf is one of her hand painted pieces.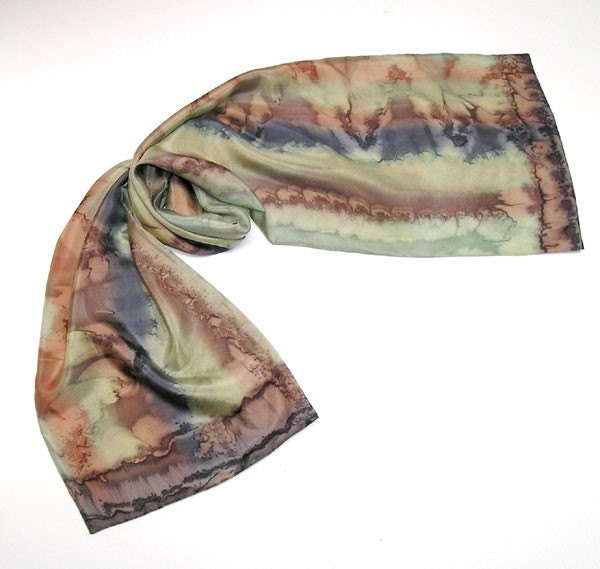 The browns, rust, camel and moss colors are exquisite in this piece!! It is 10.2 inches by 45 inches and would be perfect with fall colors in the office, as a way to dress up a casual outfit, or for evening wear.
Jossiani features a wide variety of bridal silks also. I love this one.

ArtInSilk will do special orders so the buyer can obtain just the size she wants, and more than one piece. This is perfect for a bridal party, proms, evening dresses, and formal occasions.
Art In Silk- ArtinSilk. When you need something especially lovely!