Mouna Marini is the artist creating the gorgeous jewelry at Beads Of Aquarius. Her jewelry is amazing!! It is handcrafted from vintage beads, bead embroidered, art deco inspired, and Old World style jewelry. Mouna says that each bead embroidered piece takes her hours to complete.
One of her more intriguing pieces is this bracelet.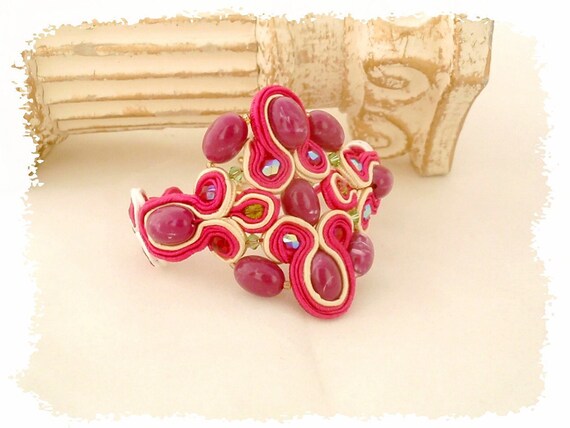 Soutache Embroidered Bracelet
It is embroidered with silk cords, lucite beads, peridot and Czech fire polished beads.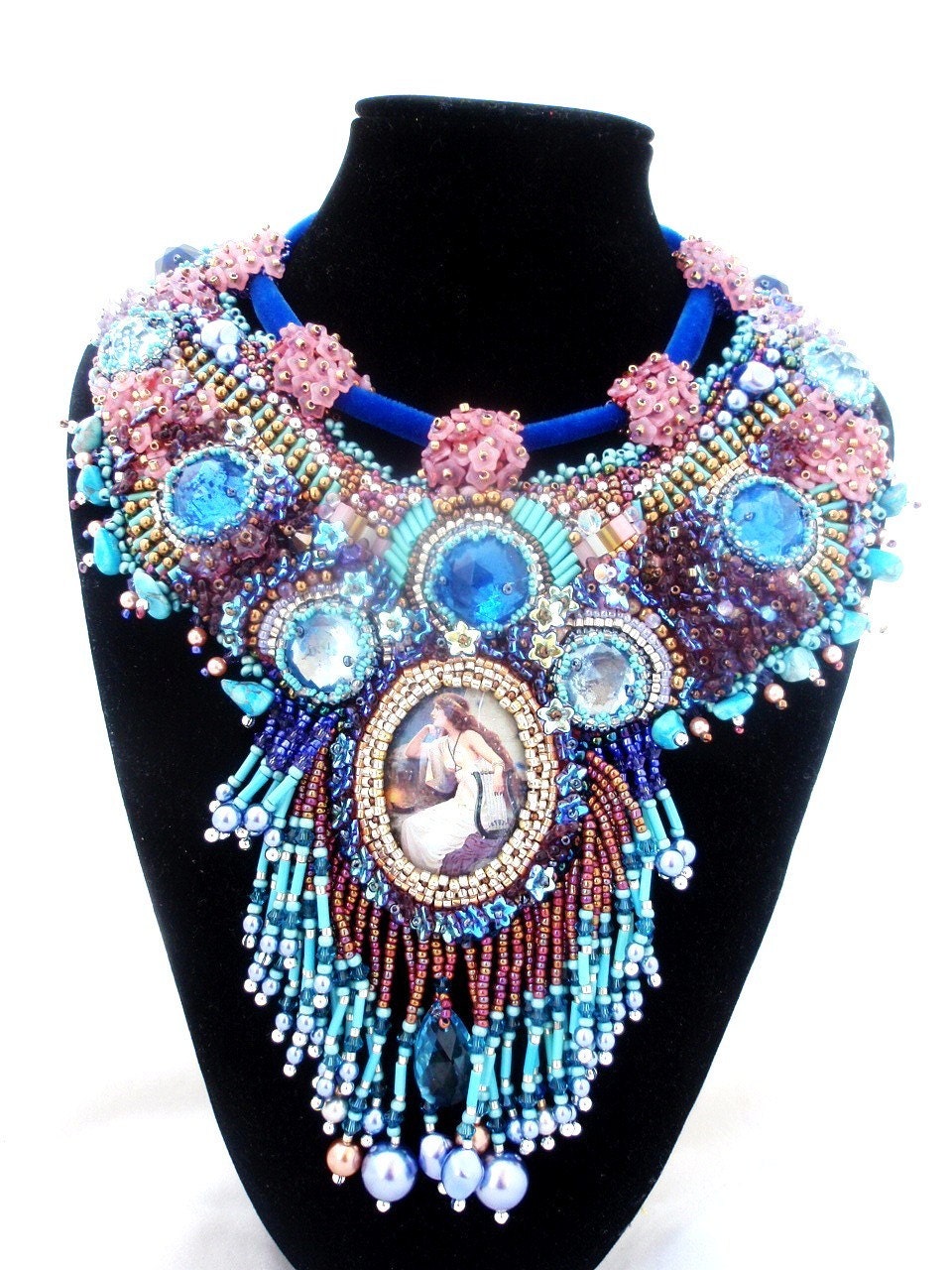 High Fashion Statement NecklaceI have to include this exquisite necklace that she calls "Premonition."
It is almost beyond description and was done for a competition. She doesn't say if she won, but it's hard to believe that anything could be more creative or lovely than this necklace made from turquoise glass tubes, Swarovski pearls, vintage Czech aqua glass beads, bicones, and the wonderful piece with the picture at the center of the necklace.
Being the earring junkie that I am, I couldn't go without including these delicate lace embroidered earrings in pink.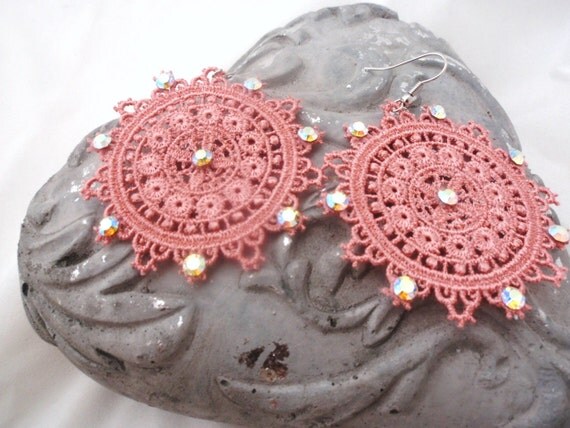 Although they look delicate, Mouna says she wears hers to the beach and swims with them!!
Visit BeadsofAquarius for more stunning creations.