Looking for something fun and original? Stop by VooDeDooDolls on Etsy to find unique, hand made dolls for wishing and good luck.
Since I love purple, I'll show you this doll first.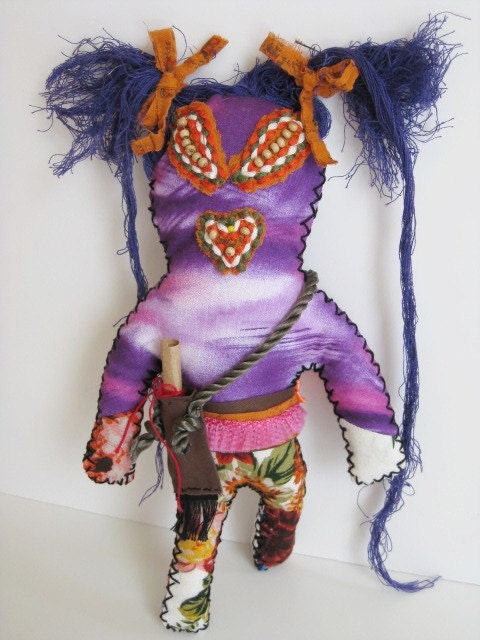 The idea is to write your love wish on one of the accompanying scrolls and tuck it inside the doll so she can wish and worry for you!!
Paiella, the Spicy Pink good luck wishing doll is soft and made for a good luck wish.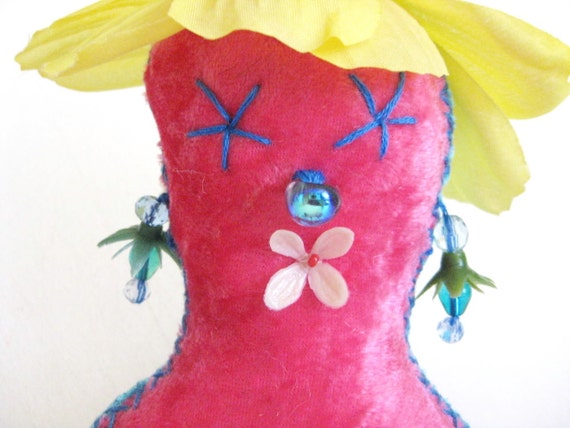 She is made from scraps from Las Vegas costumes. A friend makes the costumes for shows, and gives Voo the scraps. I should also mention that shipping in the US is included in the price of the doll.
This next doll is my favorite so far!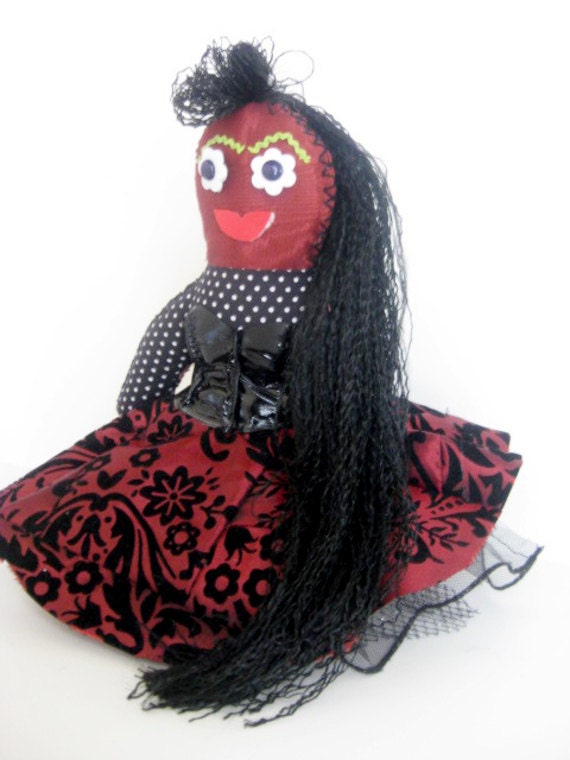 This doll loves to dance and loves music!! My kind of girl. She spreads joy and luck to all who see her. So write your wish on the accompanying scroll and let Rockabilly Doll wish for you.
Have fun with VooDeDoo Dolls!!!