Stefanie Brooks, owner of Phishstuff says she has been making jewelry since 1993 and creating lampwork beads since 2001.
I love this pendant she describes as "mango blue". It will look fabulous with the new coral/hot pink color that is so popular now.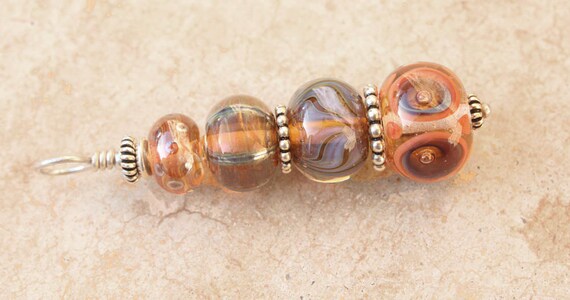 It would look lovely with a silver chain or a cord that compliments your outfit.
This ring is designed to switch beads depending on what color suits your mood each day.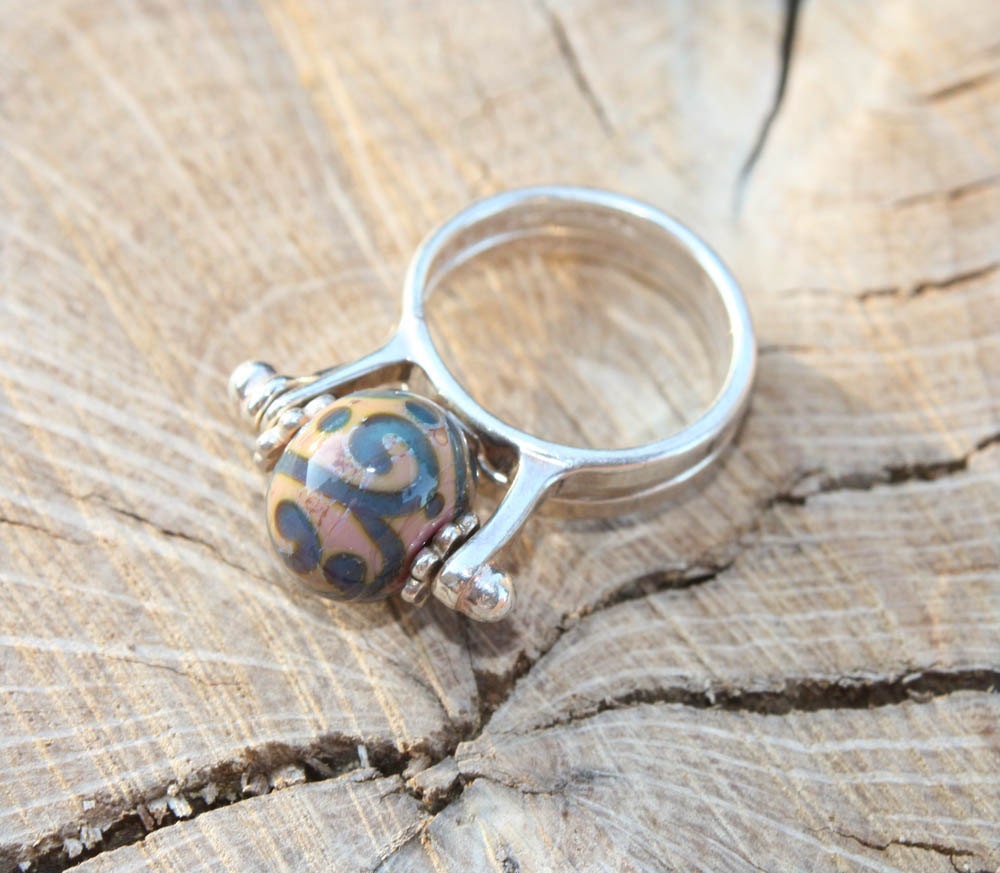 This would be perfect for those of us that fall in love with a particular band and style, but want to vary the color of the bead to match our clothing.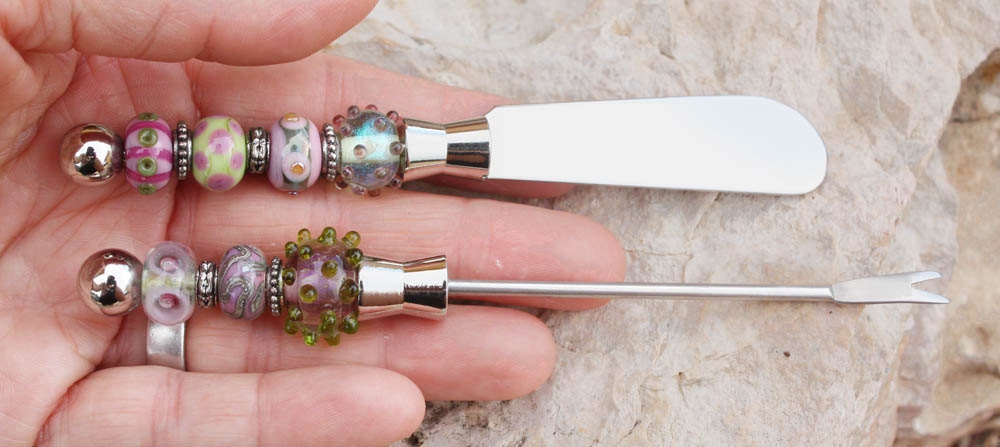 The cocktail knife and fork set to the left would make a great gift for your favorite hostess, or for yourself. They are unusual and functional and feature Stefanie's lampworked beads.
Stop by Phishstuff for quality and beauty in beaded items!