Catbooks1940s says she's been into vintage for a lot of years. She's not saying how many, but that love of vintage extends to clothes, shoes. architecture, and local history. She is a founding and current member of the Vintage Fashion Guild. Her shop is filled with lovely clothing from past times. These items appear to be in impeccable condition and are photographed beautifully.
One of my favorites is this hot pink dress from the 1960's.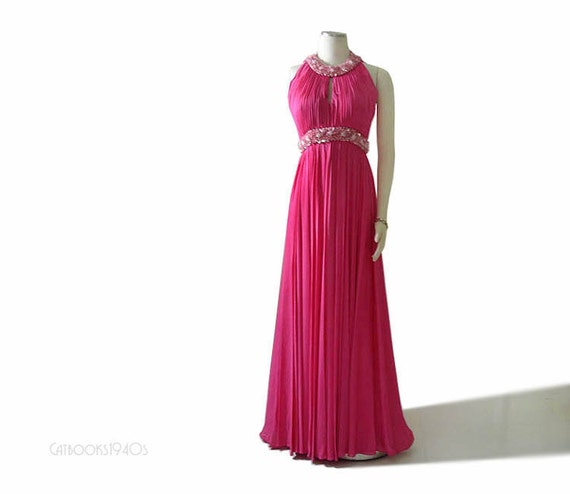 I can almost feel the soft fabric whirling around as I dance!!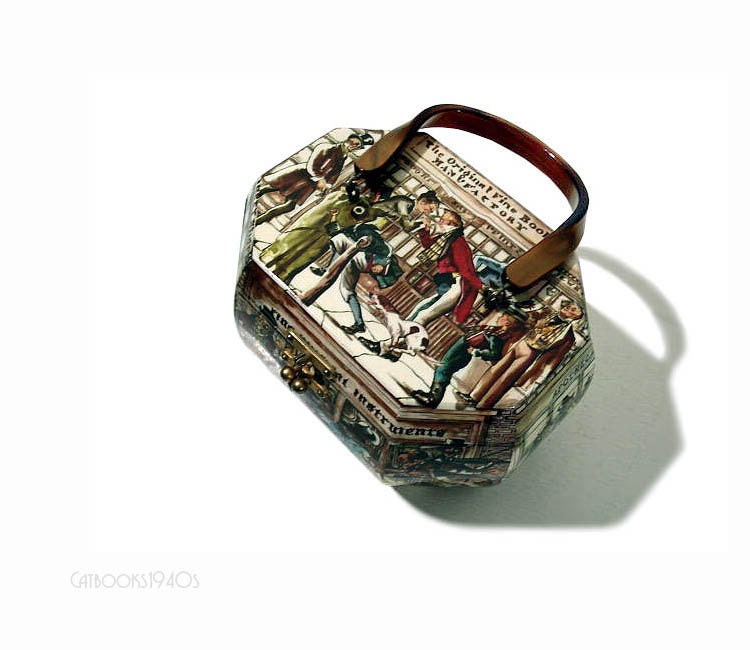 I remember purses like these when I was in school in the 1960's!
This one is features a Victorian Dickensian theme.
I still love these Handkerchief dresses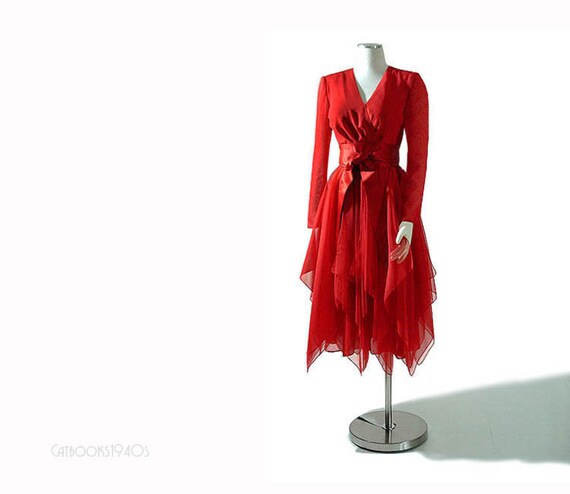 These hemlines have always intrigued me!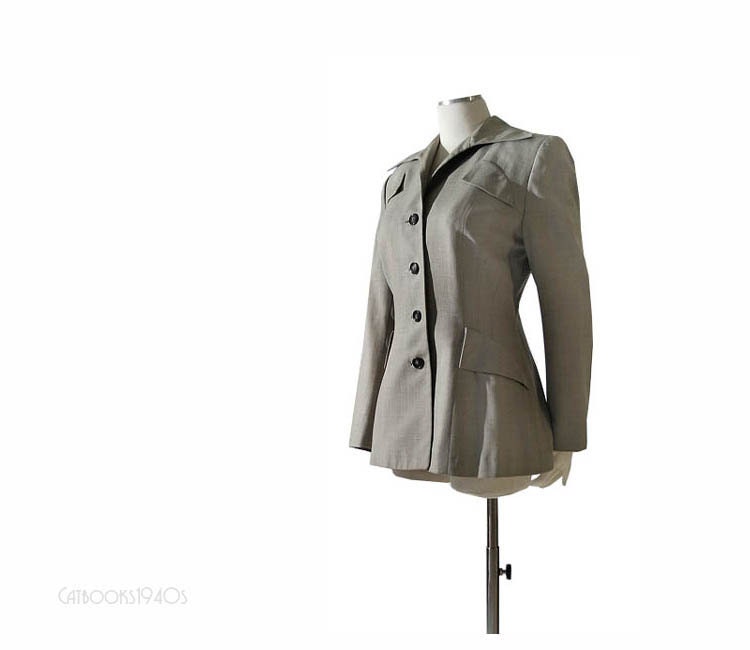 This hourglass jacket is very flattering to wear with a straight skirt!
Check out Catbooks1940's for your new favorite vintage clothes and accessories.