Kelly, from Aylerville on Etsy features a variety of necklaces, bracelets, and earrings created from polymer clay in her shop, as well as bookmarks, business card holders and pet ID tags.
She says she loves working with polymer clay, because of its versatility and loves creating a wide variety of items.
This Fleur de Lis Necklace and earring set would be lovely with a variety of clothing, from casual to semi dressy.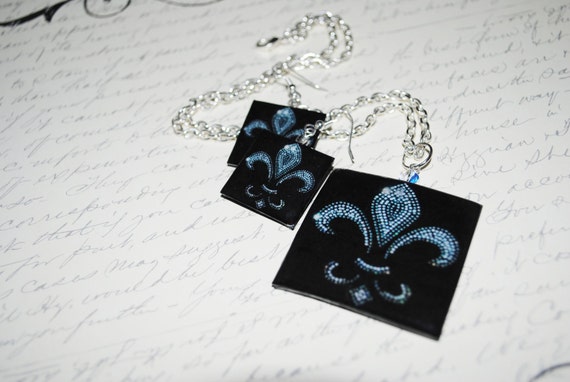 She sells these pieces individually as well as in a set.
This necklace done in sepia tones is one of my favorites.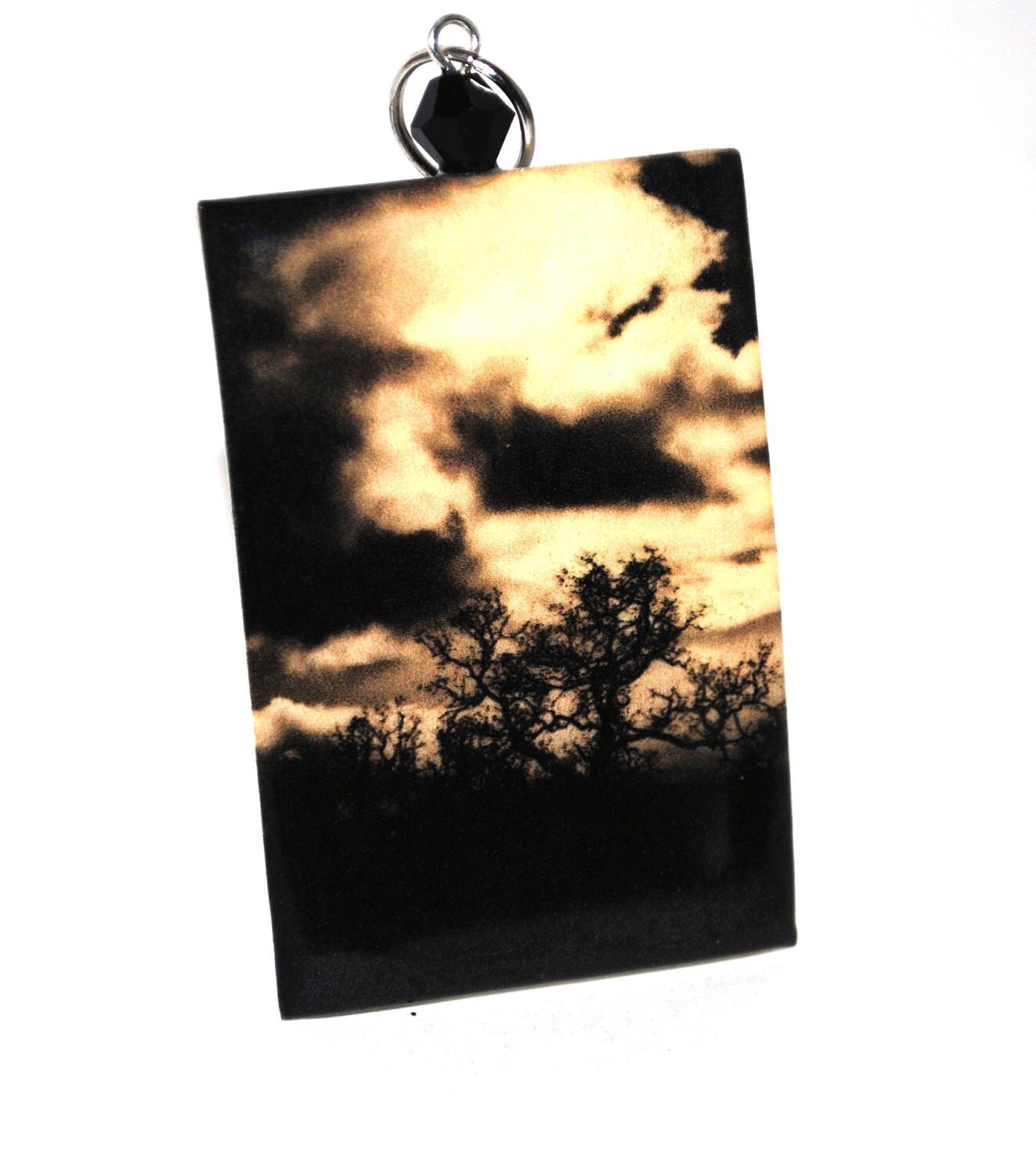 I love the image of the clouds and trees.
Kelly states in the description that many of her pieces are done with photo transfers to the polymer clay.
This necklace with the fantasy forest is lovely.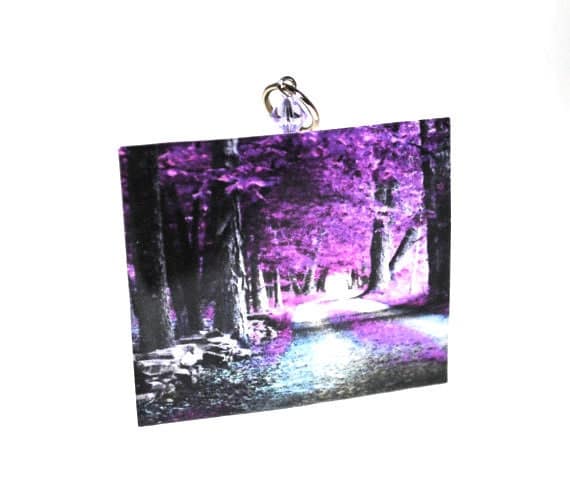 It's hard to believe this bracelet is made from polymer clay.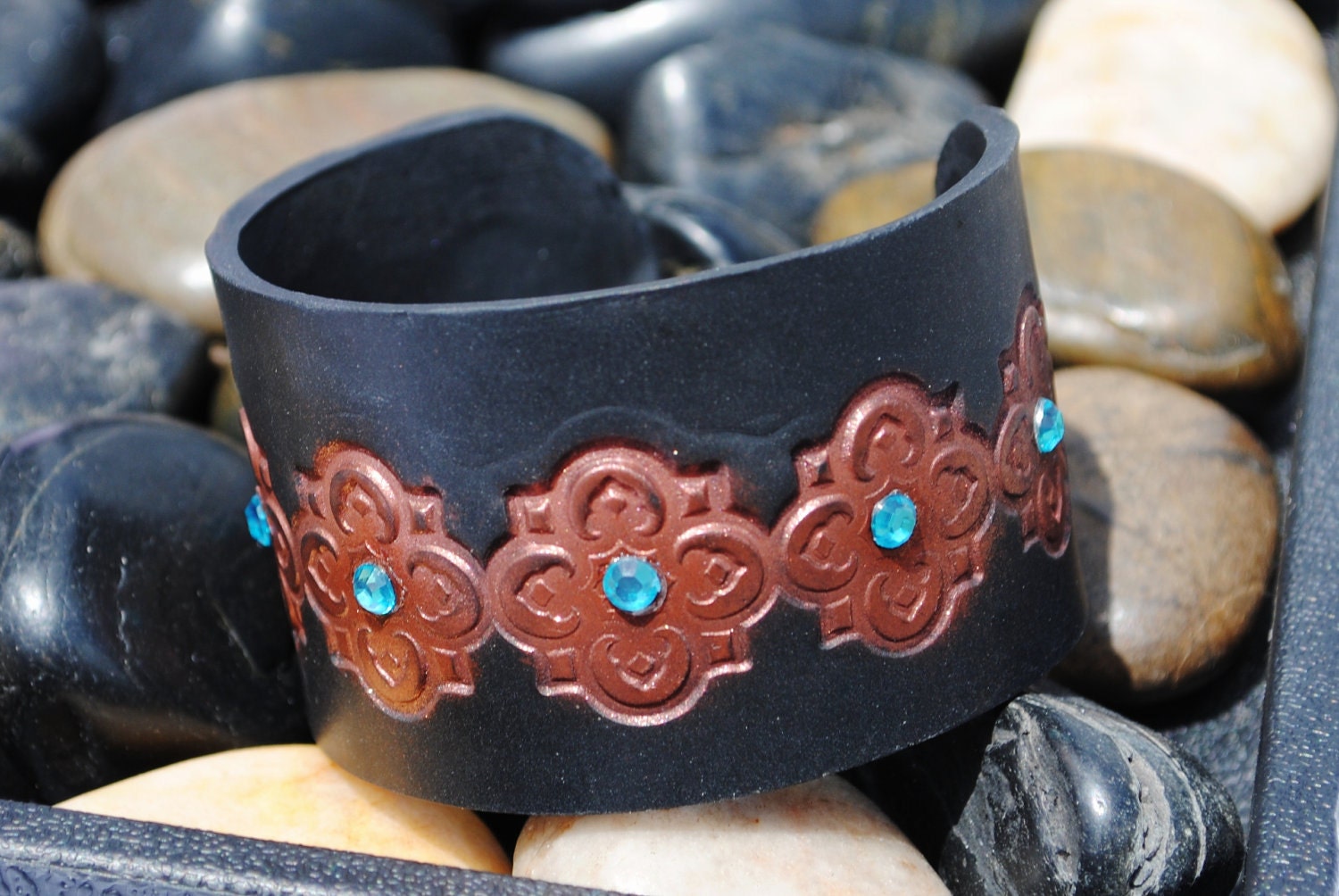 Stop and visit Aylerville if you are looking for a gift.