When ArtSings 1946, applied to join the Law Of Attraction Team on Etsy, I was entranced with her lovely fairy artwork. She describes herself as "an altered, mixed media, assemblage, collage, artist" whose goal is to make "positive message pieces – pieces that will make people feel good about themselves, life and the world in general."


And looking at ArtSing's pieces do make me smile! I especially love this one.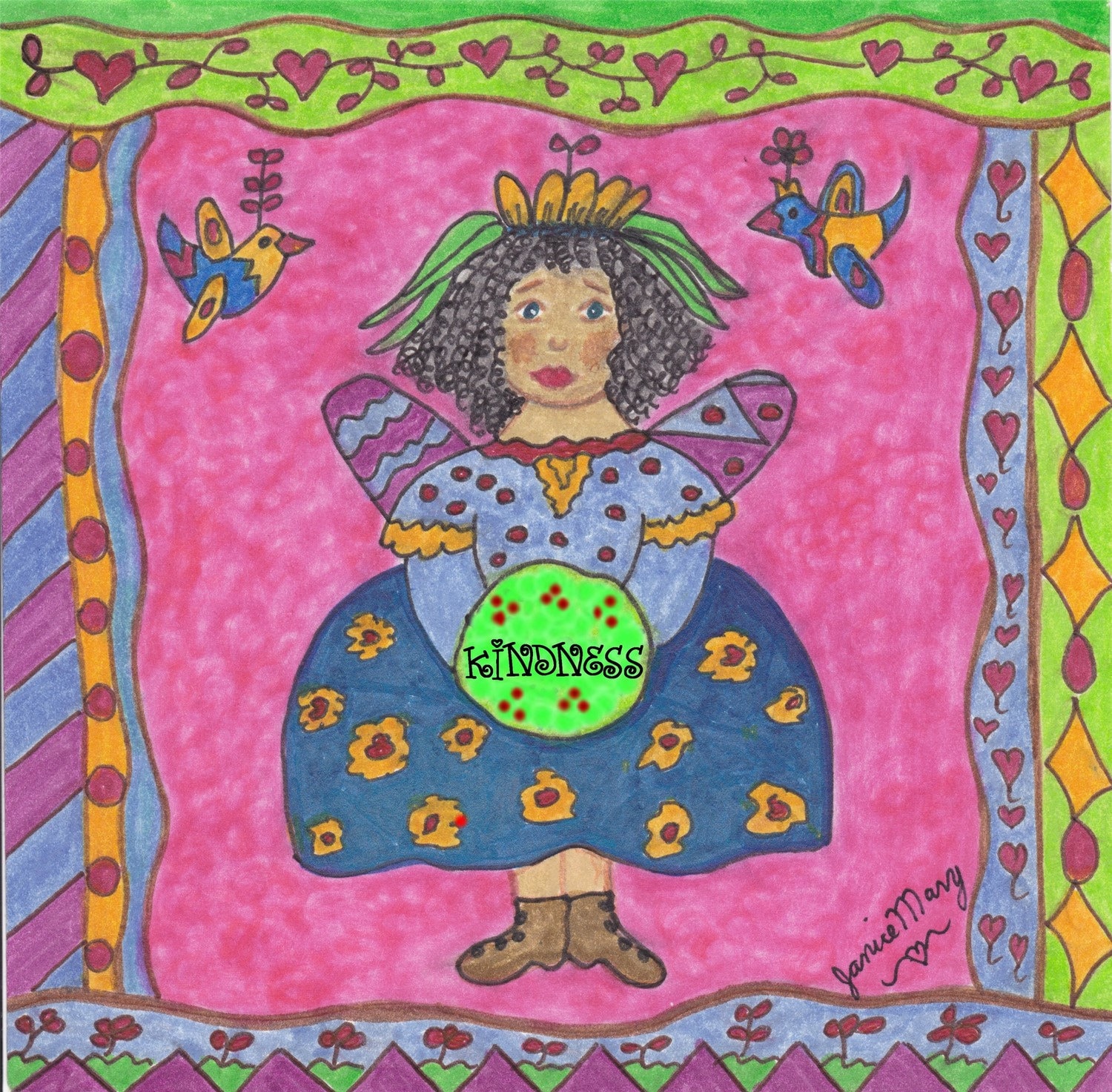 Fairy of Kindness
I love the bright colors, and the idea of having a fairy for kindness! Imagine what a beautiful world this would be if we could sprinkle Kindness Dust around our towns!
I also love this Fairy of Humor.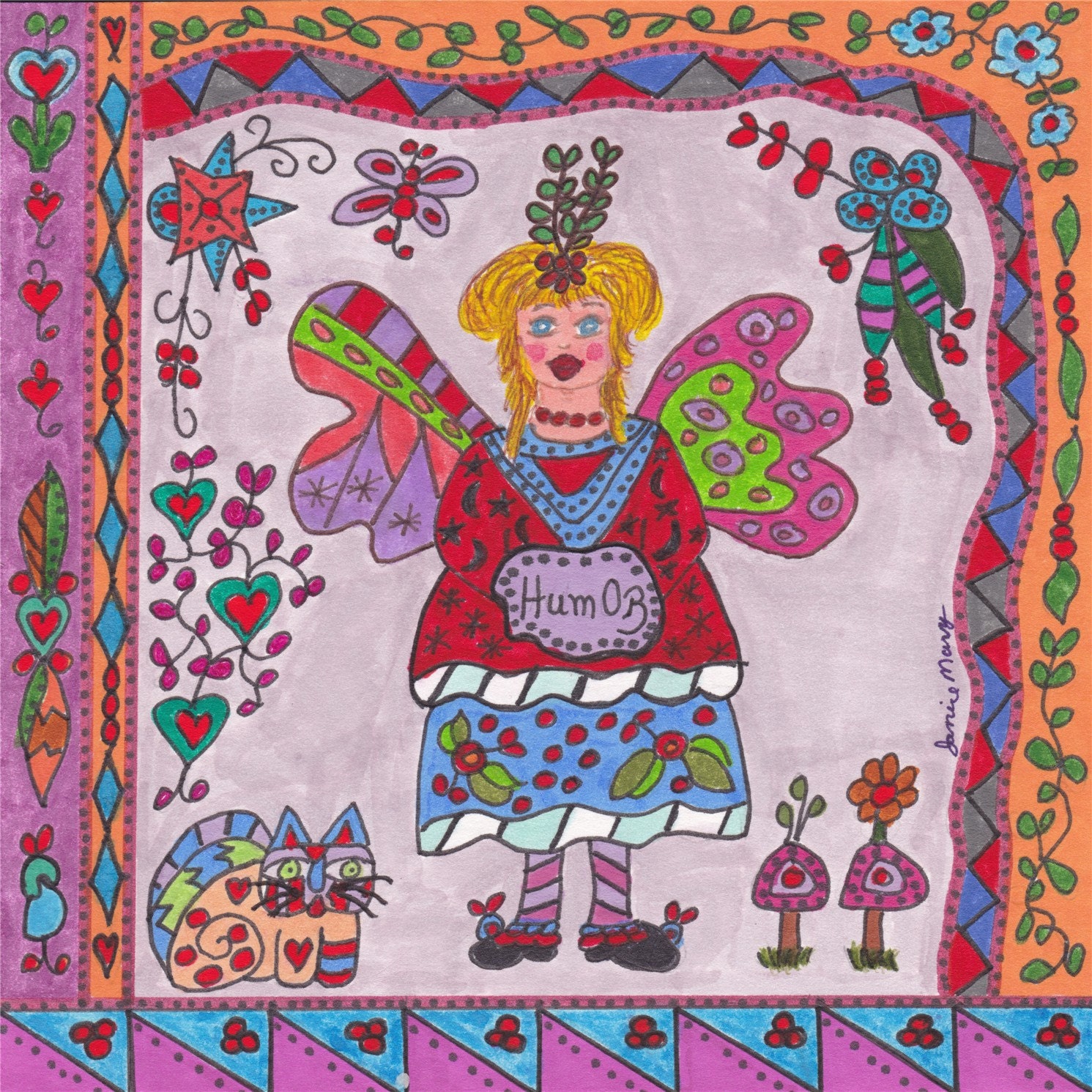 She would be especially helpful to me when things get stressful at work and I need to find a way to laugh at myself and the situation.
And what fairy wouldn't love to live here?